On-Site Experiences
While staying at El Silencio Lodge & Spa, the best of Costa Rica is literally at the doorstep of our luxury hotel. Our onsite experiences allow you to sample Costa Rica's authentic natural landscapes, adventures, and charming culture. Find your favorite activities and experiences at our luxury hotel in Costa Rica.
When planning your onsite activities, our attentive Eco-Concierge is available to make recommendations and assist with arrangements.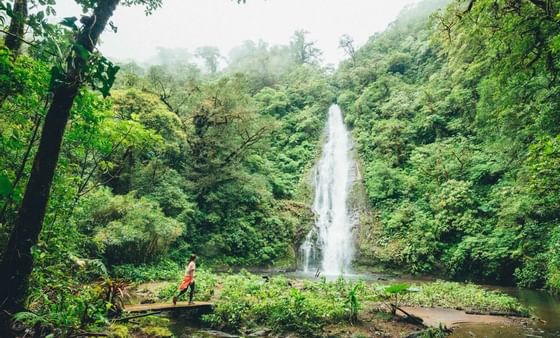 Waterfall Magic
For this tour, we invite you to enjoy our stunning private trails. Your Eco Concierge will guide you along paths that trace a pristine creek to find soothing waterfalls. Along the way, you'll learn fascinating secrets on the rare and vulnerable cloud forest eco-system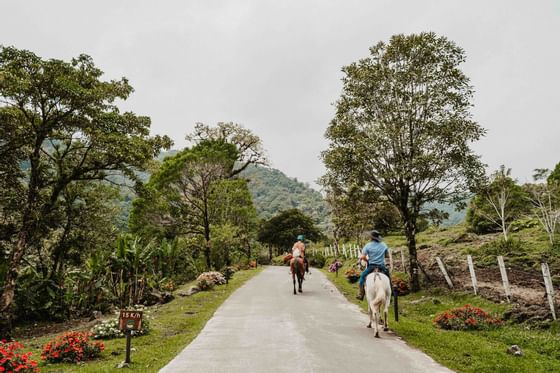 Horseback Adventure
Bajos del Toro's pastoral landscapes are best appreciated on horseback. A relaxed pace lets riders fully take in mist-covered mountains, Poas volcano's heat-etched slopes, blue streams, and beautiful waterfalls.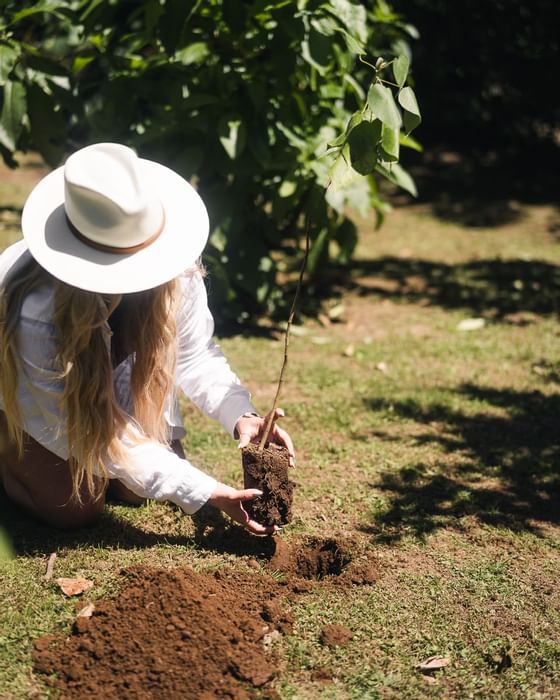 Tree Planting
Everyday is Earth Day! Plant a living legacy in Costa Rica's carbon offsetting forests and help bring back beautiful Quetzal birds to the region. This regenerative ceremony lets you fully commune with nature and is an emotive guest favorite. Plant it as a personal gesture or on behalf of a loved one. Complimentary for guests.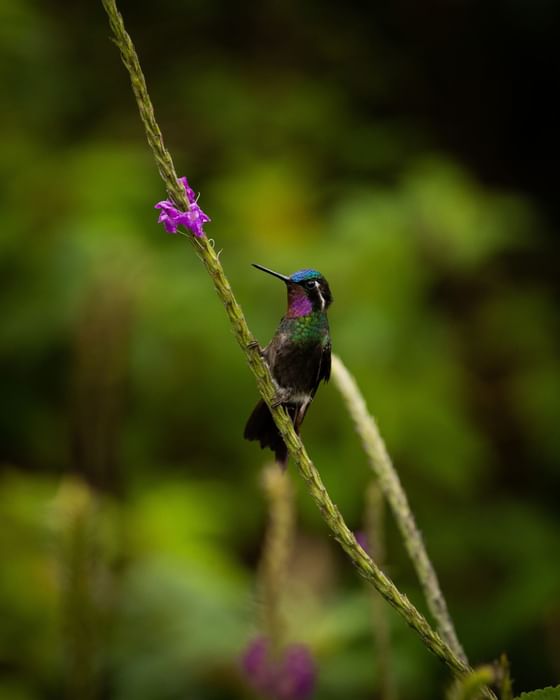 Birdwatching
El Silencio' trails are shrouded by dense forest that awakes early to the chirps and calls of stunning birds. This guided hike seeks beautiful species including diminutive Hummingbirds, Long-tailed Silky-flycatchers, Golden-browed Chorrophonia, and the spectacular Resplendent Quetzal (May-June). Enjoy thrilling glimpses and exciting photo ops.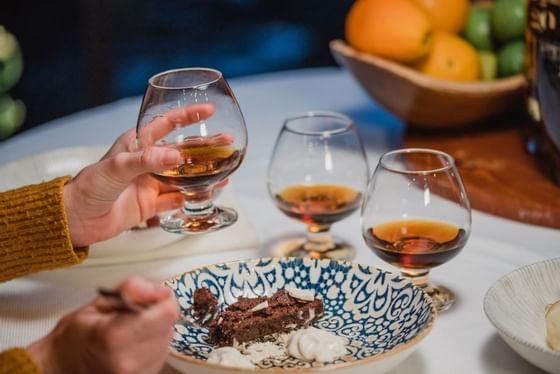 Rum Tasting & Pairing
Savor the refined taste of Costa Rica's internationally acclaimed Ron Centenario. Our rum expert, Didier, will lead a unique tasting and food pairing session featuring this signature Latin American spirit. Includes sampling a fine 25-year aged rum. .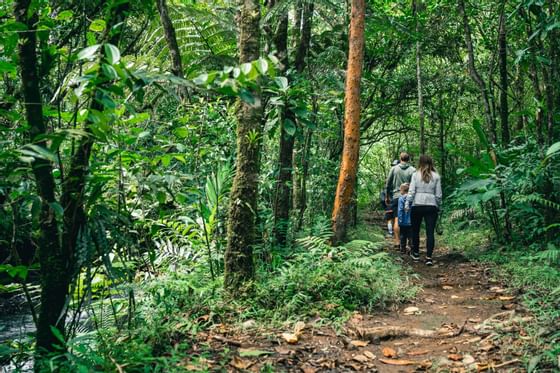 Mystic Hike
Enjoy the sparkling magic of waterfalls and our private trails! Your Eco-Concierge will guide you along paths that trace a pristine creek to find our three stunning falls. Learn the fascinating secrets of the cloud forest eco-system, one of the planet's most rare and vulnerable.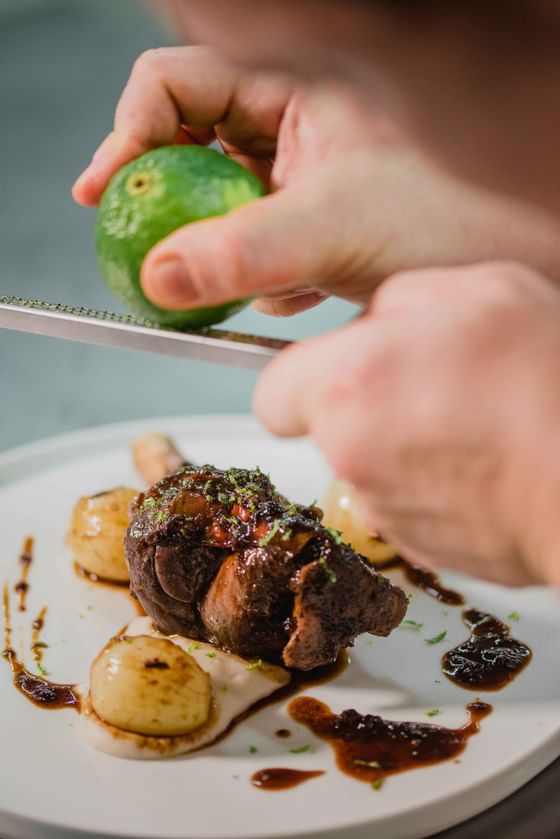 COOKING LIKE A TICO
Foodies will love picking their own organic veggies and herbs to prepare Costa Rica's hearty traditional dishes with our Chef. Learning about your destination's homespun culinary favorites is one of the best ways to connect with authentic culture and traditions.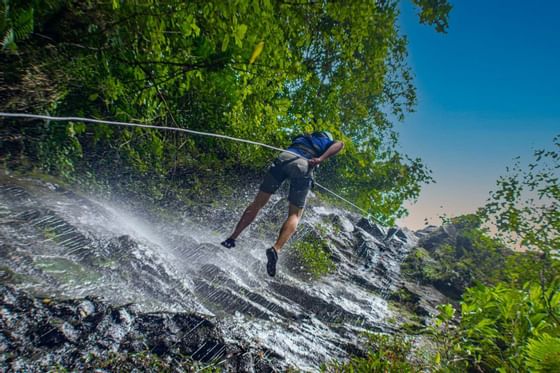 Adventure Park
Bring out your inner daredevil! Zip-line over the forest canopy and rappel down the face of roaring waterfalls. Choose your favorite or complete both for the ultimate bragging rights.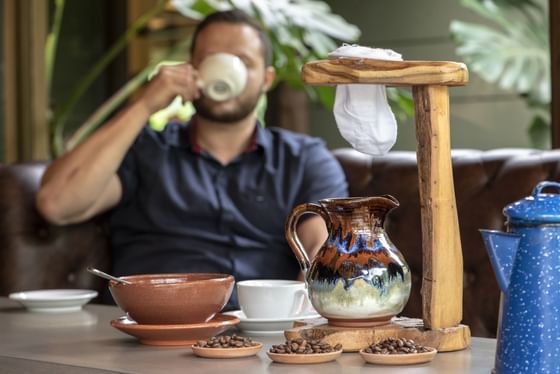 Coffee Tasting
True to its coffee hacienda legacy and commitment to experiential travel, El Silencio Lodge & Spa honors the very best of Costa Rica's highland gourmet selections.In keep with El Silencio's commitment to excellence, seven of our team members have been duly certified as Baristas! Their knowledge and passion will delight java connoisseurs and enthusiasts as they prepare the perfect cup for every taste and occasion. Engage with our Seven Masters and expand your appreciation of coffee, its history, and intriguing nuances.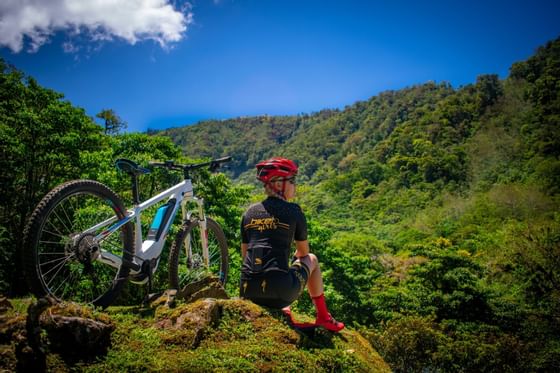 Mountain Biking
Forest, waterfalls, rivers & adrenaline! El Silencio Lodge & Spa features a thrilling selection of cycling routes for all levels. Enjoy stunning landscapes while challenging yourself with a little adventure. Work up an appetite and then indulge at Las Ventanas Restaurant or follow up with a relaxing massage at Esencia Spa. Three onsite routes are classified according to distance and skill: Red (7,5km), Yellow (4km), Easy (1,8 km).
Electric mountain bikes are also available for some trail adventures or to explore the local community of Bajos del Toro.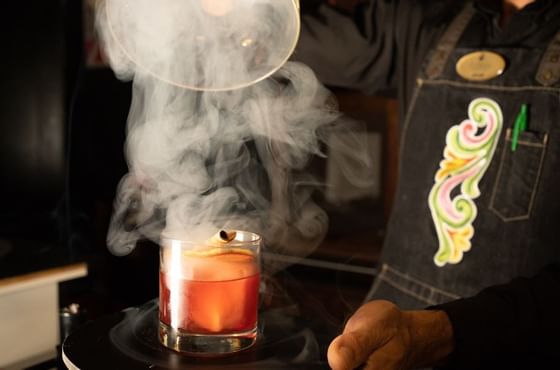 Cocktail Class 
Fun at Toro Bohemio! Our bartender will help you master the art of mixology by helping you create four craft cocktails featuring select ingredients. Shake, mix, and sample! Will you be the next star mixologist? One-hour classes held every Friday, Saturday and Sunday at 4:00 pm.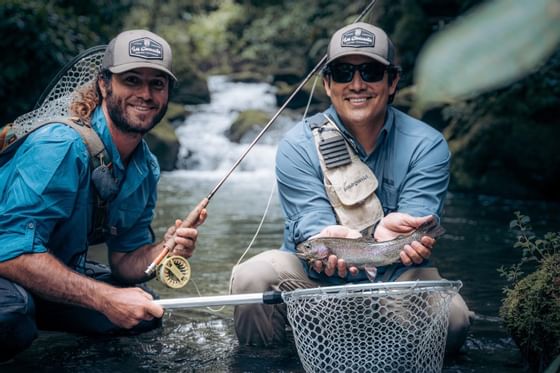 Gorrion River Fishing
An engaging, back-to-basics option for all. The peaceful Gorrión River is teeming with rainbow trout, darting through the water in flashes of silvery color. Follow the stream along the dense forest and enjoy a unique connection to raw nature. We provide all fishing gear. Catch & capture modality will let you enjoy your fresh trout at Las Ventanas Restaurant.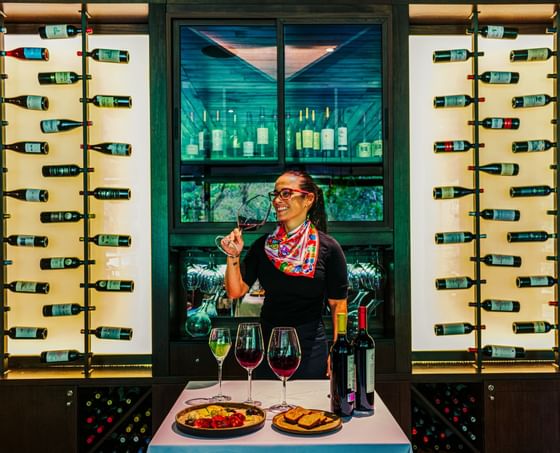 Wine Tasting
Our Sommelier will take you on a fantastic wine lover's journey. Learn about wine's origins, grape varieties, growing conditions, and unexpected challenges. Includes a wine-pairing session, highlighted by a fun tasting session savoring wine varieties against elemental flavors to better illustrate the fine art of selecting the perfect wine for your favorite dishes.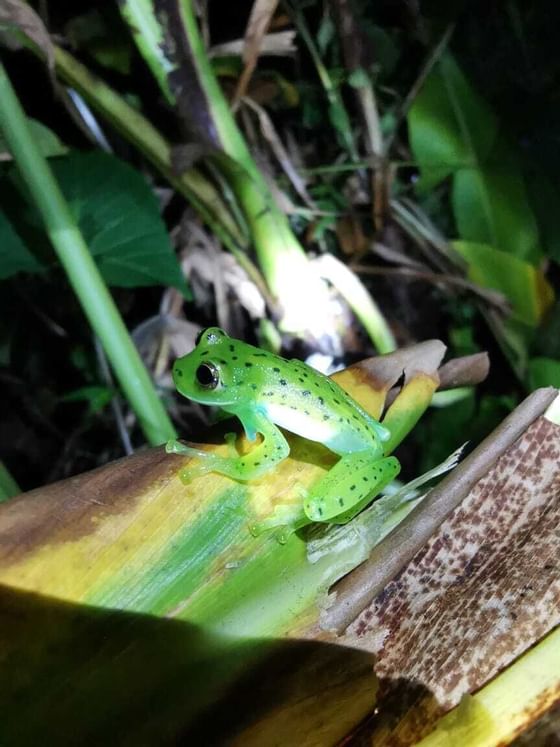 Night Walk
Heed the call of the forest as sundown approaches. El Silencio's evening hike offers a unique way to experience our natural surroundings. Attune to the night's unique sounds and scents as your guide searches for nocturnal butterflies, amphibians, small reptiles, and other fascinating specimens.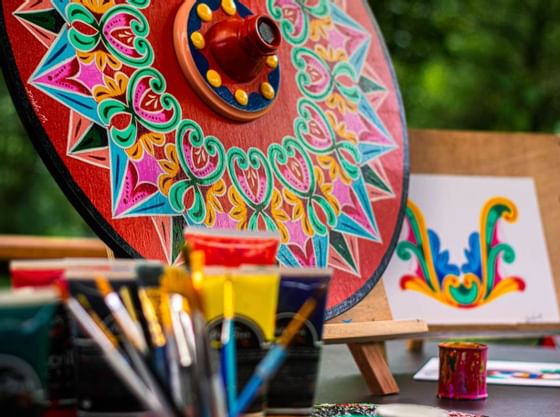 Oxcart Painting
Embrace your inner artist through local culture. Learn traditional oxcart painting techniques from Kenneth, Eco-Concierge and local Master. Bold strokes and kaleidoscopic patterns create one of Costa Rica's most emblematic and colorful crafts. Kenneth will guide you as your create your own beautiful oxcart mandala of nature-inspired motifs. Perfect to frame and take home as a special memento of your getaway.