Off-Site Experiences
When it comes to experiencing the stunning beauty and exhilarating activities in the Costa Rica cloud forest, El Silencio Lodge & Spa is one of the best-located luxury hotels for adventure seekers. Moments from the hotel, you'll find the best of Costa Rica, from beautiful waterfall hikes to cultural excursions, coffee or chocolate plantation tours, volcano hot springs and more.
When planning your Costa Rica adventure, our attentive Eco-Concierge is available to make recommendations and assist with arrangements.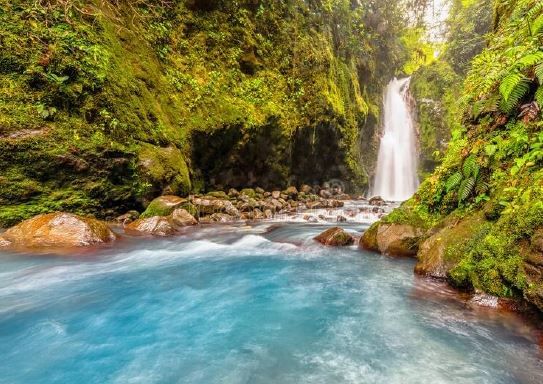 LAS GEMELAS WATERFALL
A tour of approximately 7 km, where you can appreciate four different waterfalls, where the rivers present there are characterized by their light blue color, an adventure that includes trails, pools and view points.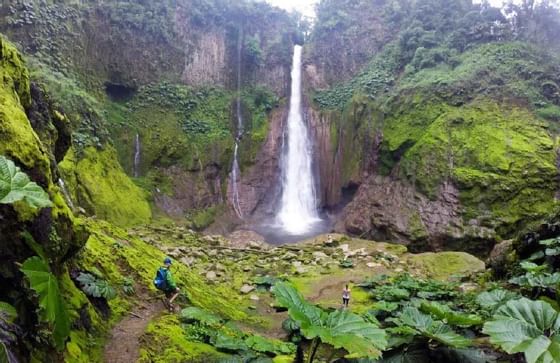 DEL TORO WATERFALL
A challenging hike down to the base of a roaring 290-foot waterfall that sinks into an extinct volcanic crater. Enjoy the sounds of tropical birds and howler monkeys as you make your way down the steep jungle path. Take time to rest and enjoy breathtaking views from lookout points along the way.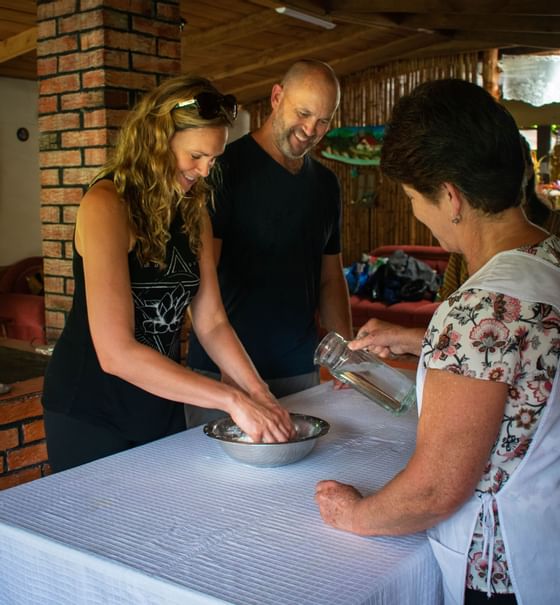 CULTURAL EXPERIENCE
Embrace the living culture of Bajos del Toro, highlighting unique elements of Costa Rica's rural communities. Learn the traditional way of making fresh tortillas at Doña Olga's house and share a pleasant moment with her. Just 5 minutes down the road in Bajos del Toro, this charming experience is wonderful for all ages.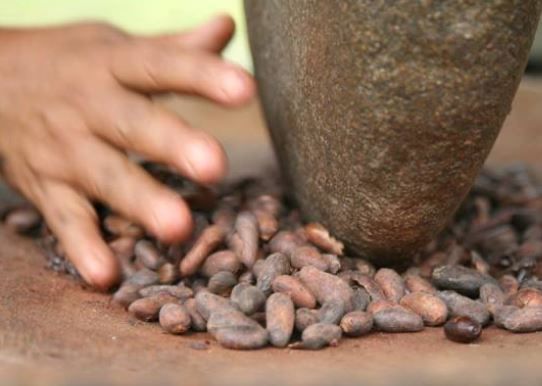 LA TIRIMBINA Chocolate Tour
A former cocoa bean plantation embedded in the Sarapiquí River basin lets visitors experience a hands-on chocolate making session. From cracking open the raw cocoa fruit to hand grinding and adding your favorite complementary flavors for the perfect organic chocolate experience, a delicious adventure awaits.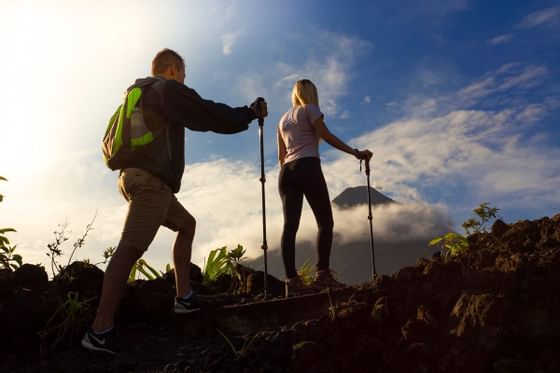 ARENAL VOLCANO & HOTSPRINGS
Set in Costa Rica's lush northern plains, Arenal Volcano is one of Costa Rica's most iconic landmarks. A magnificent towering volcano that's surrounded by wild vegetation and an underground maze of steamy hot springs. Perfect for therapeutic relaxation.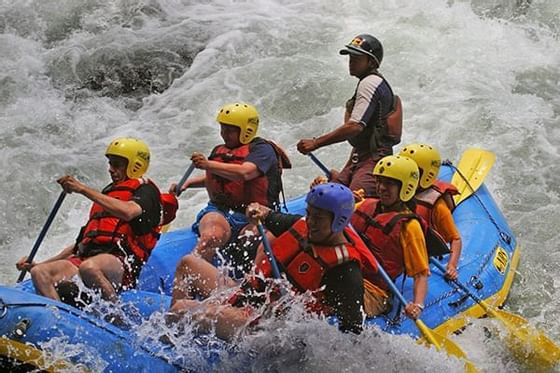 POZO AZUL WHITE WATER RAFTING
For an ultimate Costa Rica adventure experience, trigger your adrenaline white water rafting down the Sarapiquí River.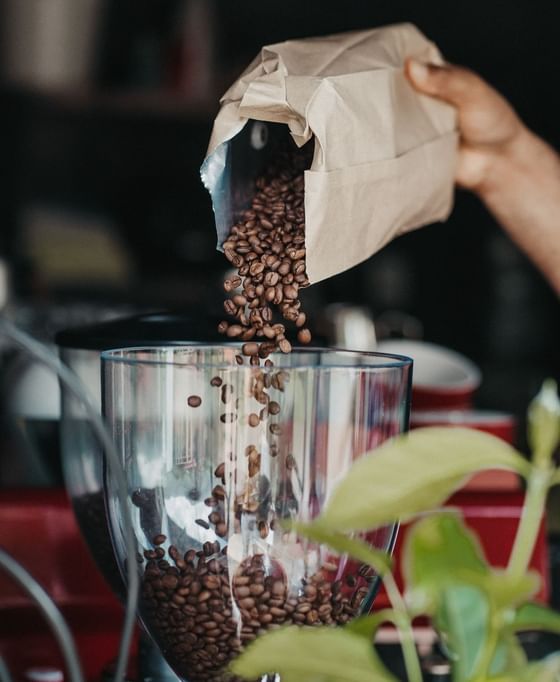 ESPIRUTU SANTO COFFE HACIENDA
Renowned for its ideal conditions for gourmet coffee, Naranjo County features some of the best coffee plantations in Costa Rica. Hacienda Espíritu Santo welcomes java lovers who wish to learn about the fascinating coffee process, from bean harvesting and roasting, to packaging and brewing.