Time To Shared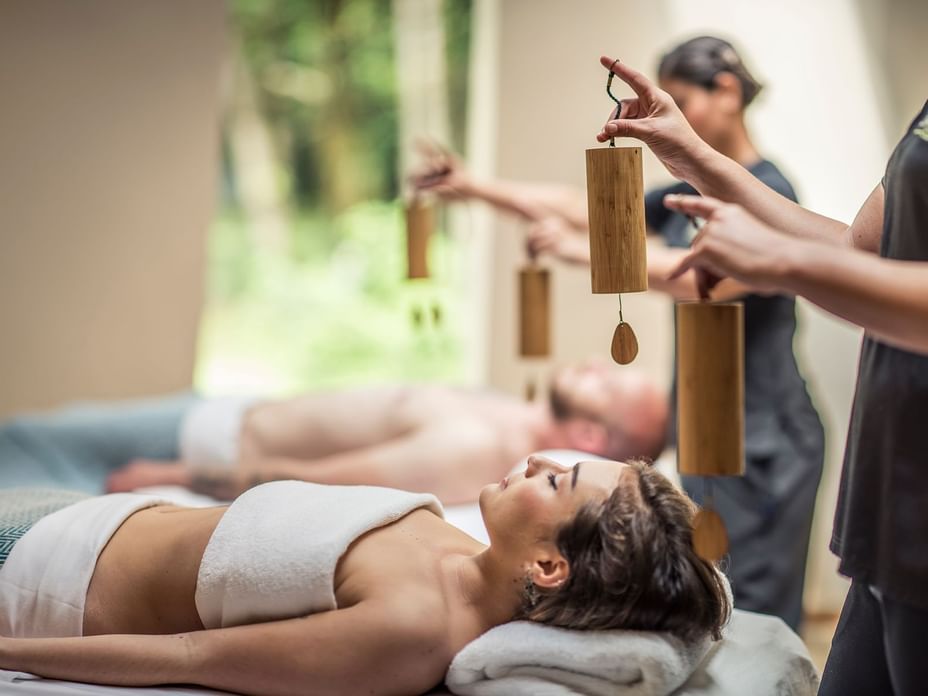 Kiwi Organic – 90 min $300 for 2 people
A special treatment for couples composed by a kiwi exfoliation and application of a capillary avocado mask followed by a delicious shower and a body moisturizing with kiwi lotion. After, you will receive a facial which includes cleaning, toning, exfoliation, a fruit mask and a relaxing face massage. Lastly, you will enjoy a cheese plate and a white wine glass.
Meditation Duet – 120 min $330.00 for 2 people
A purifying and refreshing treatment which starts with a couple's meditation followed by a sugar, coconut and vanilla exfoliation which continues to a restorative shower and a forest aromatherapy massage. Lastly, you will receive a sparkling wine bottle and a delicious dessert.
Taxes and Service Charge are not included
Phone: +506 4070-1100 ​Toll free: +1 888 621-7262