Faciales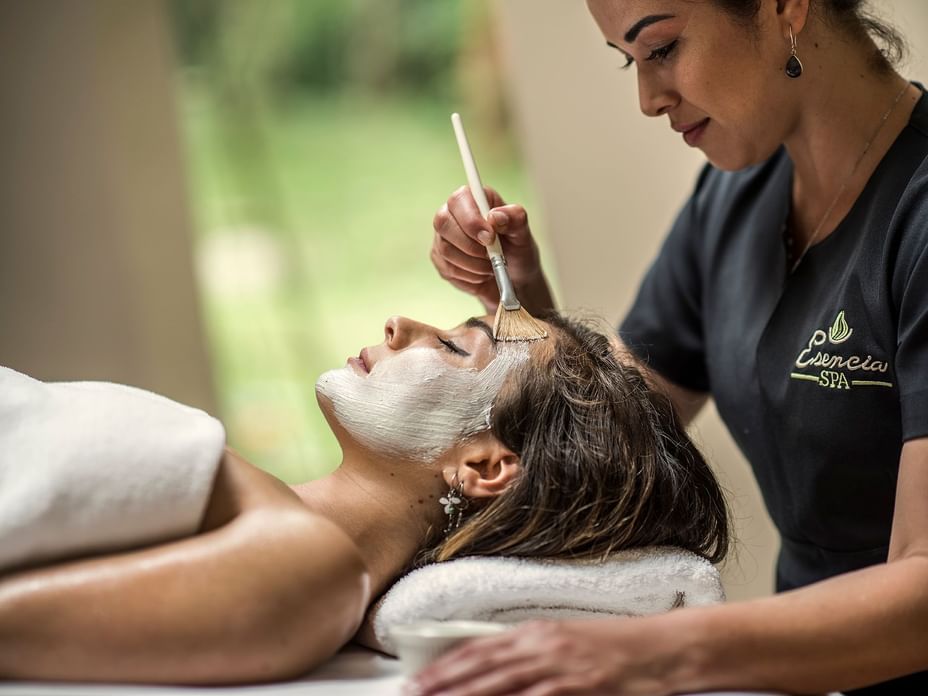 Oily Complexions  This facial regulates the sebum level through the application of activated carbon on the skin, absorbing it and restoring the balance, providing a shine-free appearance and a feeling of comfort due to the calming effect of valerian.
Sensitive Skin This facial helps to restore the function of the natural cutaneous barrier and recover its capacity of defense calming and reducing irritation through lipids and ceramides. Aside from being hypoallergenic and antioxidant it gives the skin a luminous effect.
Normal Complexion This facial regenerates nurtures and firms the skin through isoflavones and natural fruit flakes, returning the skin to its optimal level of hydration and delaying cutaneous aging.
Dry Complexion This facial uses active principles with regenerating nurturing action contributing hydration, vitality and softness through olive oil and natural vegetable flakes.
Anti Aging Facial This facial deeply hydrates due to its high content in hyaluronic acid and exerts a tension effect due to the action coming from the oat extract, tightening and smoothing the cutaneous surface.