Conservation & Community
Our array of sustainable programs
El Silencio Lodge & Spa is a special destination that highlights environmental stewardship and people-positive initiatives.  This sustainability mantra inspires the transformational experience that draws travelers from all over the globe.  Beyond the impecable hospitality details, our guests find a pristine natural setting that frames unique cultural elements in a wonderful celebration of biodiversity, artistic expression, and Costa Rica's peaceful spirit.
We thank you for your interest in our Sustainability Program!  Your visit helps us support our responsible travel programs.  And with shared enthusiasm, we invite you to learn more about our setting, our people, and the many ways in which El Silencio Lodge & Spa is contributing to our planet's health and the growth of our surrounding communities.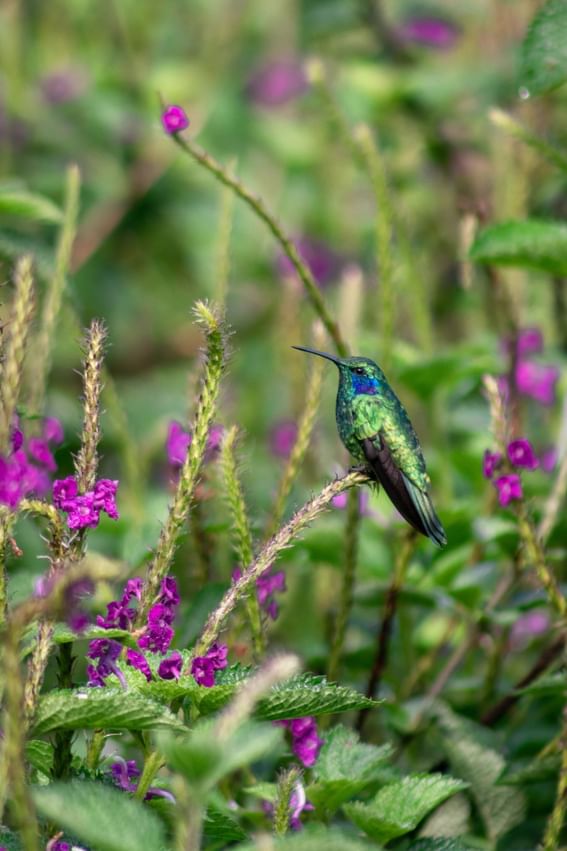 Biodiversity is sweet and colorful
During your stay, the forest's magnificence will embrace you and inspire a transformative sense of wellness and connection. Our pledge is to not only protect our natural surroundings, but to champion them. The recently revamped Hummingbird Garden and our new Meliponary are two close-to-heart projects that seek to fuel the proliferation of the planet's tiniest birds and local stingless honeybees.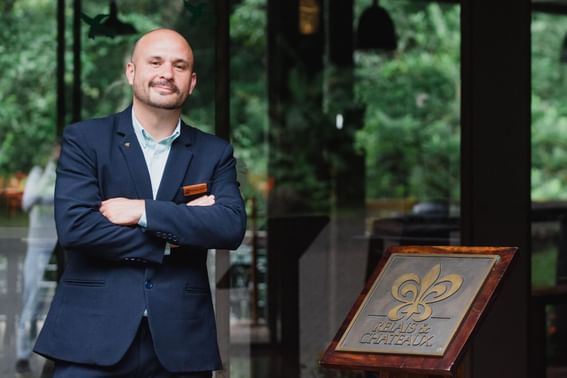 A green soul
Our commitment to sustainability is as green as our emerald surroundings. Francisco Hidalgo, our Sustainability Manager will enthusiastically tell you all about our initiatives and programs. For the past decade, El Silencio Lodge & Spa has engaged with our neighbors, community leaders, local enterprises, and specialized government institutions to ensure that the hotel remains a positive force for change, a source of inspiration, and a guardian of our natural surroundings.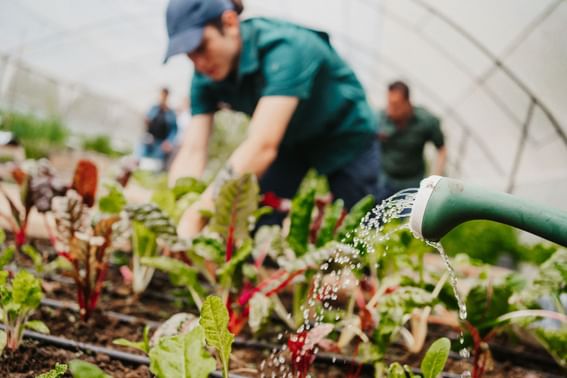 Sustainability accolades
Attesting to the success of our Sustainability Model, we have earned top accolades from Costa Rica's Travel & Tourism Ministry and Environmental Authorities. These include elite nevel CST and a collection of Blue Flag Awards for River Basin Management, Climate Change Mitigation, and Biodiversity Protection. As we look forward, we will continue to build upon or green credentials, seeking further accreditation in Sustainable Construction, Organic Farming, and Sustainable Mobility (e-vehicles).
A sense of place
El Silencio Lodge & Spa's location encompasses a collection of tiny rural communities and bucolic landscapes. A legacy of micro farms and agricultural work permeates the culture and reflects a sense of place through oxcart art, connection to the land, and farming traditions. The presence of a world class hotel has brought about new horizons and opportunities. Within the framework of El Silencio's Social Responsibility Model, the perfect balance between development and conservation has been struck. Employment in hospitality, better road infrastructure, improved human services, and local purchases have bolstered the region's quality of life. This while championing its stunning natural surroundings, wild biodiversity, and culture. Our partnership with our neighbors is vital to the authenticity of your experience at El Silencio Lodge & Spa.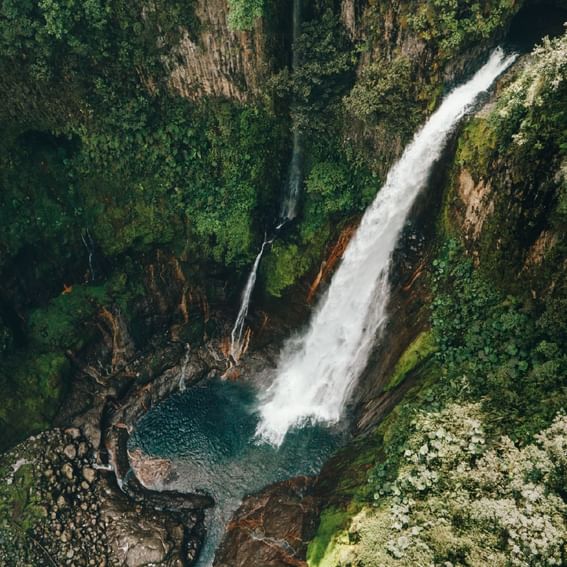 Water: A fountain of life and wellness
El Silencio Lodge & Spa is at the heart of five Protected Wildlife Reserves that house an impressive swath of mystical cloud forest. A part of Costa Rica's National System of Conservation Areas, the region is a thriving center of biodiversity and a natural wonderland of waterways and aquatic life. Rivers, brooks, and streams weave a stunning network that flows over the rugged volcanic topography, ultimately cascading as impressive waterfalls.
Our signature Waterfall Hike draws you into this wonderland, through marvelous pathways lined with trees. As you walk, you will marvel at exotic bromeliads that can only be found in the Americas. You will have precious opportunities to spot beautiful birds that criscross the canopy. And you will discover three thunderous waterfalls that will leave you breathless. The third one… named La Promesa (The Promise in Spanish) is the most impressive.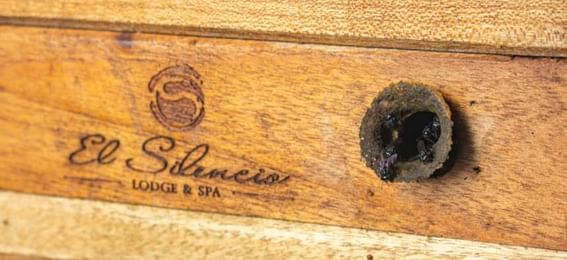 El Silencio Lodge Champions Biodiversity
Following a strong commitment to Sustainability Programs, El Silencio Lodge & Spa is leading efforts towards the preservation of endangered tropical stingless bees. Our onsite meliponary is home to protected beehives that play a key role in the region's ecosystem. As explained by our Sustainability Manager, Francisco Hidalgo:
"The presence of these insect is precious and essential for the healthy pollinization of the forest. El Silencio Lodge & Spa recognizes their importance and is actively promoting and protecting their numbers. To actively involve our guests, we have adapted a welcoming space adjacent to the Organic Garden where visitors can safely view and learn more about stingless bees (also known as Melipona Bees). We hope to enlighten visitors about the fragility of biodiversity, inspiring them to become champions for the conservation of these wonderful insects".