COVID-19 Fundraiser
The brightness of a cloud's silver lining is determined by how we rise to the challenge.  As we face an unprecedented situation, we have been uplifted by many examples of solidarity, collaboration, and friendship.  El Silencio Lodge & Spa is proud to be a leader among Costa Rica's hospitality industry and as such has responded to the trying times that the country's tourism community is enduring.
At the onset of the crisis Costa Rica's government authorities took decisive actions and had to make difficult decisions, including closing the border to international travel.  These decisions have been successful in managing the health situation, but they have had a strong negative impact on the many families that count on tourism as their main source of income. As we support and implement the directives of the Ministry of Health, El Silencio Lodge & Spa has taken an active role in addressing our community's most pressing economic needs and the clear threat to their livelihoods. 
On March 27, 2020 we set up a $10,000 fund to assist our neighbors in the small rural town of Bajos del Toro.  Local residents have been encouraged to submit requests for aid and we are addressing their needs quickly and efficiently.  Every submission is evaluated on a case-by-case basis and our own staff has delivered the assistance in person.
Fundraising
We are fully engaged with the local community! 
El Silencio Lodge & Spa is a destination that celebrates the human spirit through solidarity and connection.  Grateful for the stunning natural and cultural wonders that surround us, we love to mobilize resources to ever-improve the living standards of our neighbors.  As part of our outreach program, we act upon special cases that require immediate assistance.
We hope this small contribution has a large impact during these challenging times.  And we hope it inspires other hotels and resorts to share their means with their own neighboring communities.  These are the human stories so far: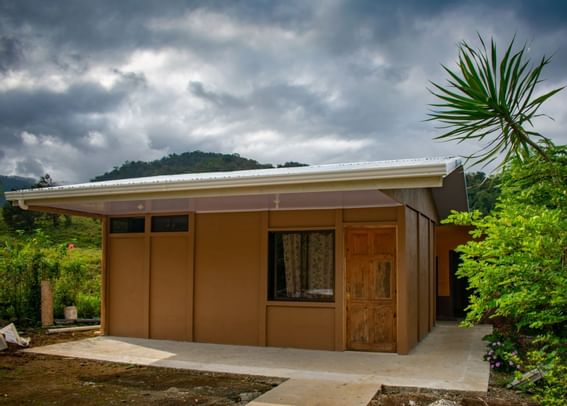 Sergio Solera and Maria Adilia
At 71 years old, a bacterial infection of the spine rendered Sergio unable to move his legs.  Hospitalization, surgery, and physical therapy sessions have been unsuccessful.  To make matters worse, his humble home did not meet the minimum conditions that would allow him to mobilize in a wheelchair. Maria Adilia, at 64 years old, has been Sergio's tireless support.  As his only caregiver, she has devoted her full attention and energy to her husband, helping him on a daily basis and coordinating frequent appointments at hospitals located more than 100 miles away.  But the situation recently took a physical and emotional toll, culminating in a stroke that resulted from overexertion.  In response, we took action.  We mobilized resources and provided funding, materials, and labor.  After a total investment of about $5,000, a new home for the Solera family was completed in January 2021.  In full compliance with Universal Access Design, the new house is safe, bright, and propitious for Sergio's wheelchair mobility.  Thus, the lives of Sergio and Maria Adilia have been significantly improved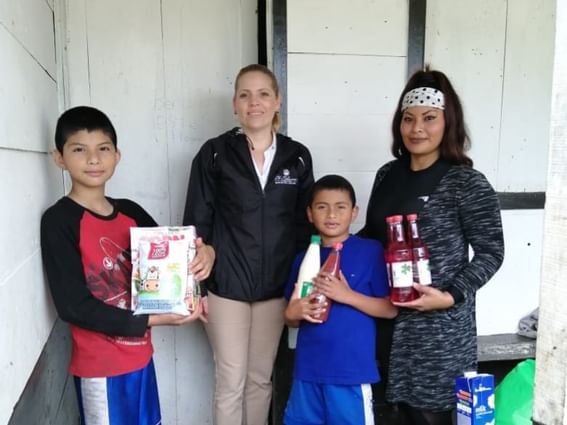 Jacqueline Téllez
Jacqueline Téllez and her family suffered the double impact of unemployment and her husband's motorcycle accident.  El Silencio's funding has provided them with a three-month food supply and has leveraged its relationship with the power utility to set up electricity in their homes.  The electrical wiring and setup is being donated and set up by El Silencio and local utility provider ICE will hook them up to the regional grid.  We are happy to have brought food and light to the Tellez family.
Geisel and Laura of El Silencio Lodge & Spa coordinated this aid with the Téllez family.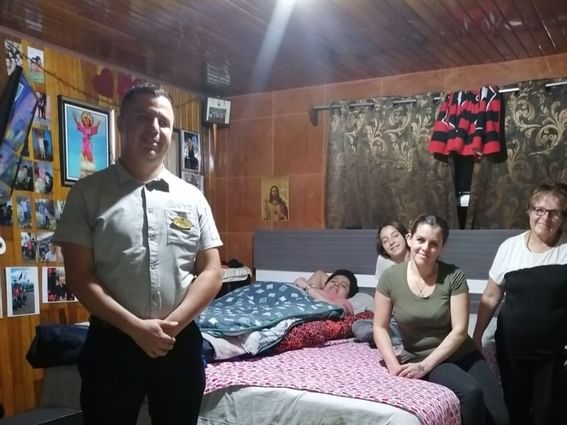 Marianela Alvarado and José Rojas
 Marianela Alvarado and José Rojas are a couple that was struck by tragedy.  Employed as a trash collector, Jose suffered a work-related injury that resulted in the loss of his lower extremities.  Bedridden, he is entirely dependent on his wife Marianela and her family.  His indemnification and disability pension is pending and they are unable to meet basic needs for food, personal hygiene products, and utility payments.  Our program has provided the funding to cover those pressing needs.  
Alonso and Alejandro have been liaising with the family to provide timely assistance.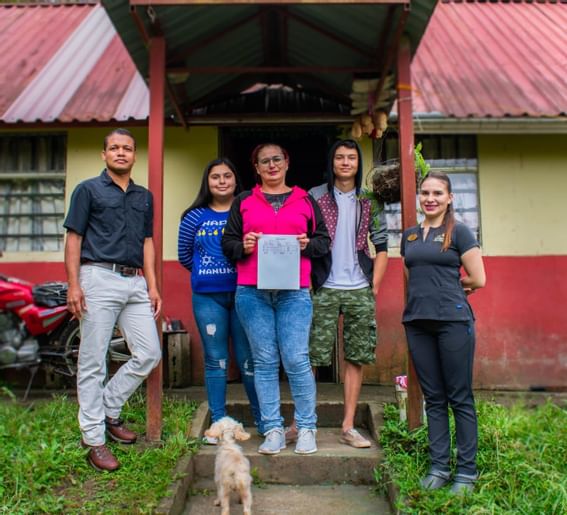 Socorro Mora
Although Socorro Mora was able to remain employed, a 75% reduction in her shift left her unable to pay the rent.  El Silencio Lodge & Spa has been paying her 100% of her rent, allowing Socorro to use her reduced salary for food, utilities, and other essentials.
 
Maikel and Ericka worked with Socorro to determine how to best assist her and her family.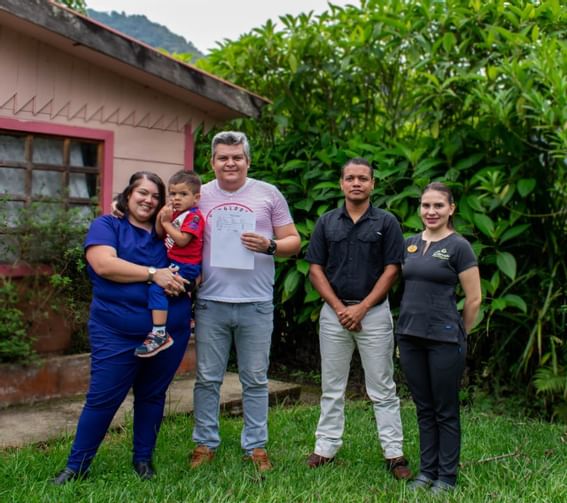 Eduardo Torres
Eduardo Torres saw a 30% reduction in his salary, making it impossible for him to pay his family's home rent.  El Silencio Lodge & Spa has assumed payment, allowing Eduardo and his family to remain in the home they love and cherish.
 
Maikel and Ericka delivered the good news to Eduardo.