Las Ventanas Restaurant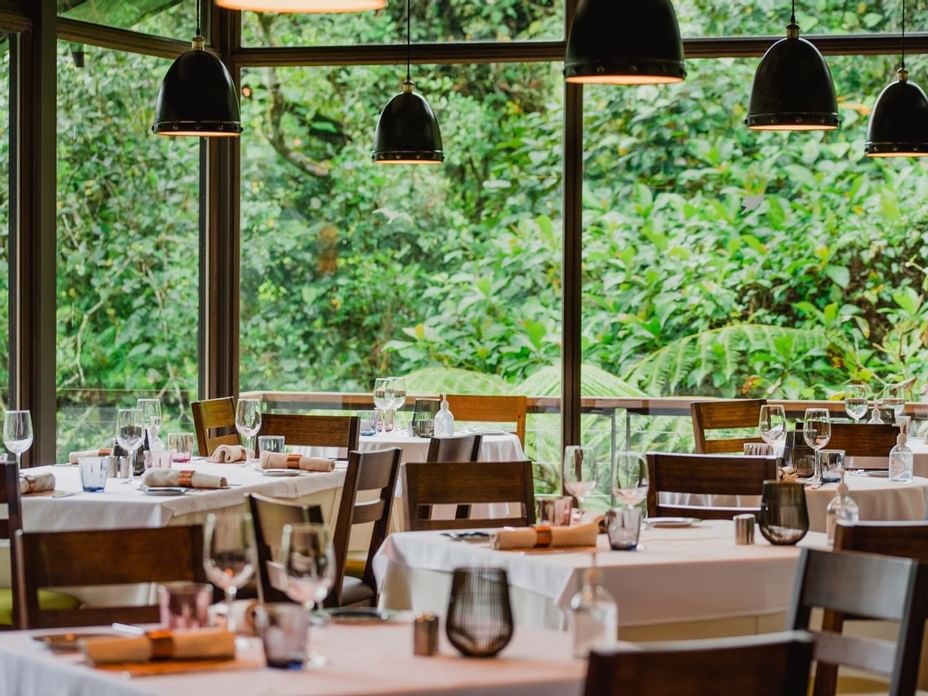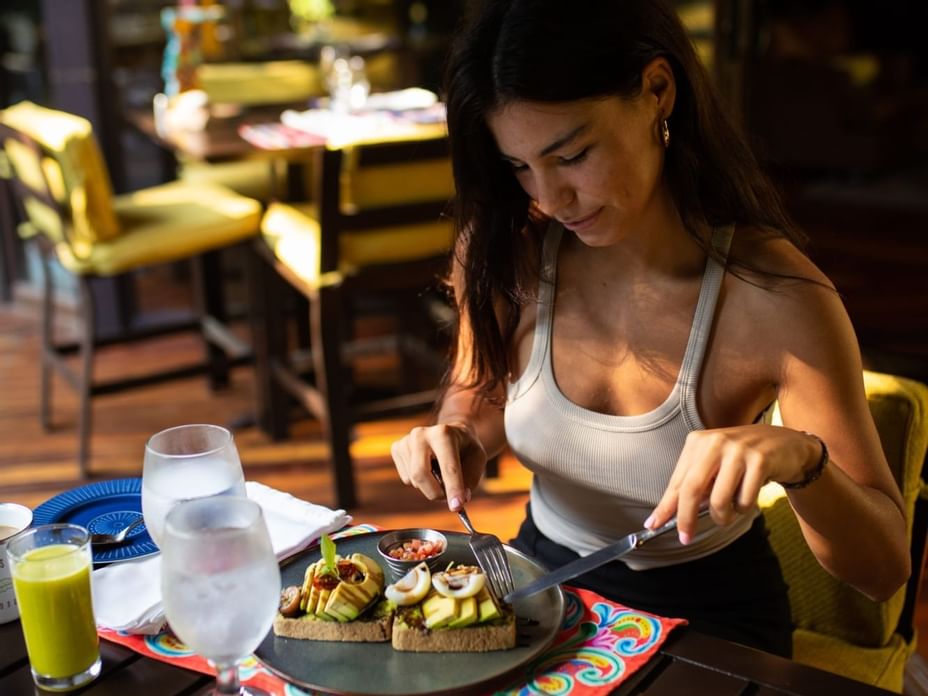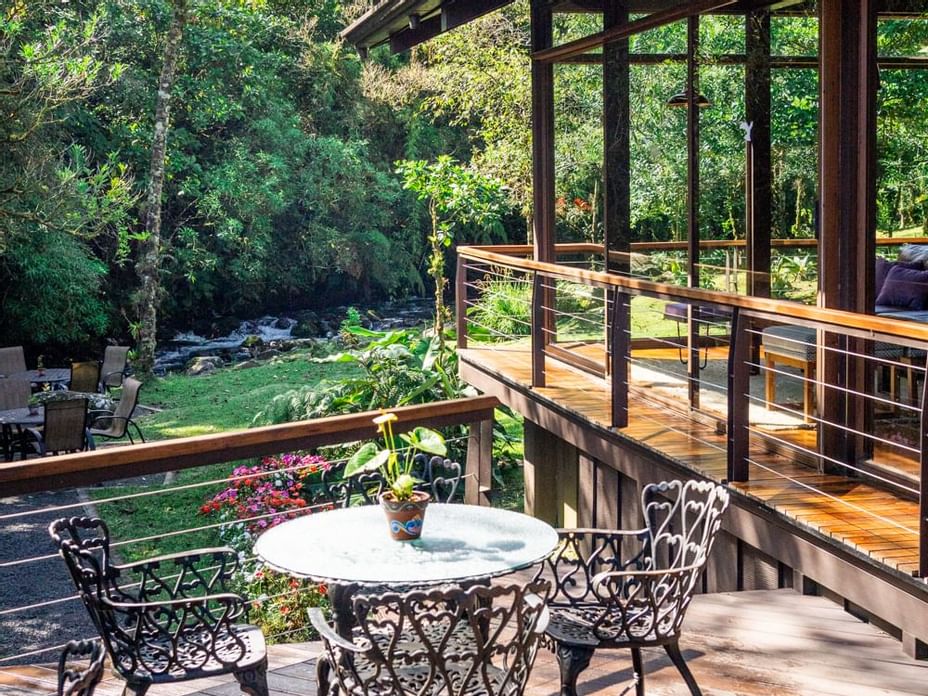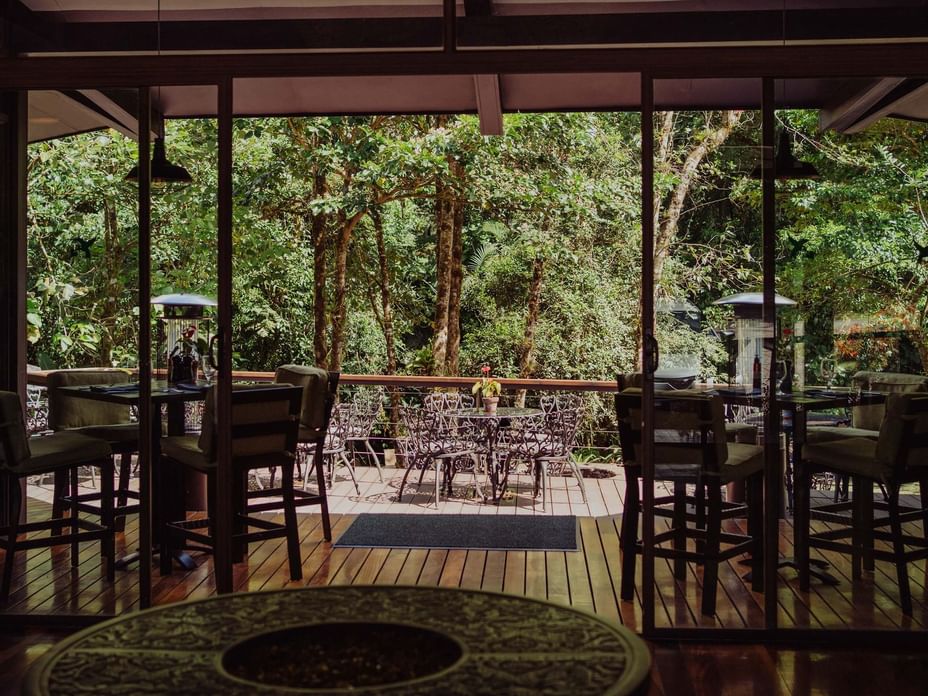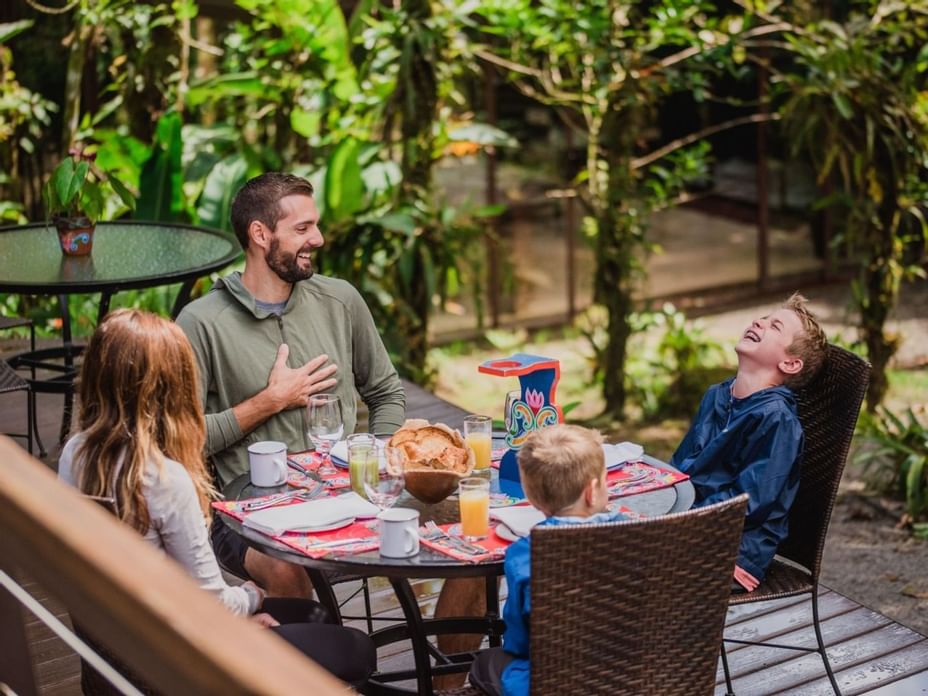 Las Ventanas Restaurant features ingredients sourced from our organic mini-farm. The farm supplies most of the fresh, flavorful and nutrient-rich organic ingredients that make this restaurant one of the best and most unique farm-to-table dining destinations in Costa Rica.
The Las Ventanas dining room is framed by floor-to-ceiling windows offering soothing forest views for breakfast and lunch. In the evening, the fireplace and candlelit tables create a warm and inviting ambiance. It's the perfect restaurant for relaxing, reflecting on your day and taking part in a joyful celebration of Costa Rica's culinary traditions.
While breakfast features a wide variety of fresh fruits, bakery treats and traditional Costa Rican dishes, lunch menu is rather inspired by Costa Rican gastronomy. Dinner menu includes more international fare.