Spa Specials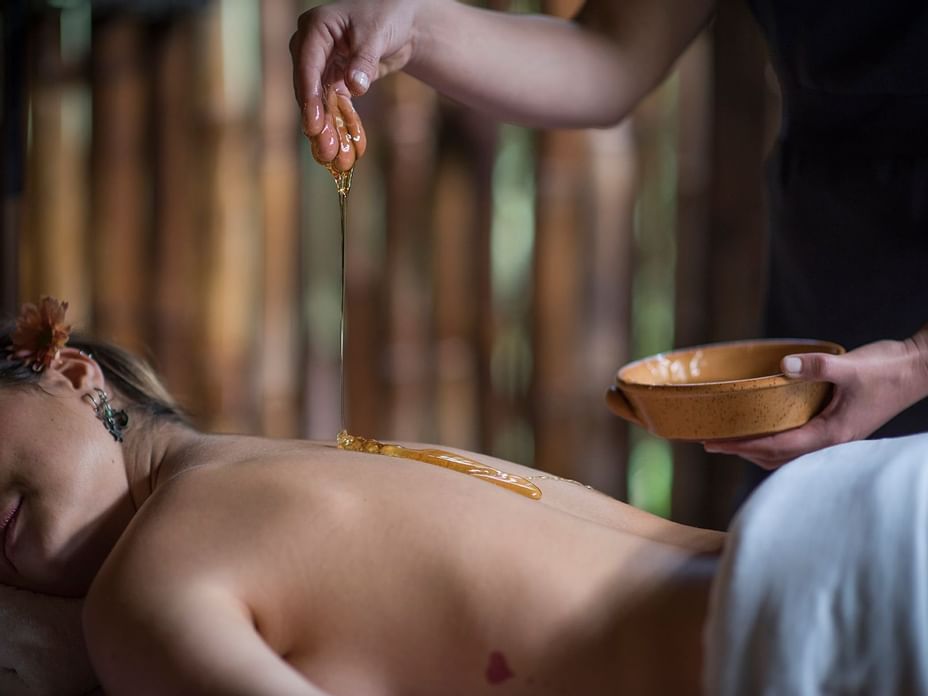 Organic Relaxation – 90 min $120.00 A relaxing treatment that includes an orange and honey exfoliation followed by an invigorating shower before returning to the delicate techniques of a Swedish relaxing massage.
Deep Wellness – 90 min $130.00 An energizing treatment composed by a passion fruit exfoliation followed by a restorative shower in the rainforest before returning for an energizing deep tissue massage.
Coffee Ritual – 90 min $150 A restorative treatment composed by a coffee and orange exfoliation followed by a soothing shower and an harmonizing hot stone massage.
Chocolate Miracle – 120 min $165 An invigorating treatment to pamper your face and body. Composed by an exfoliation and a chocolate wrap with an application of a chocolate hair treatment, all while receiving a fruit mask facial followed by a restorative shower and a body moisturizing.
Taxes and Service Charge are not included
Phone: +506 4070-1100 ​Toll free: +1 888 621-7262