Beatuy Rituals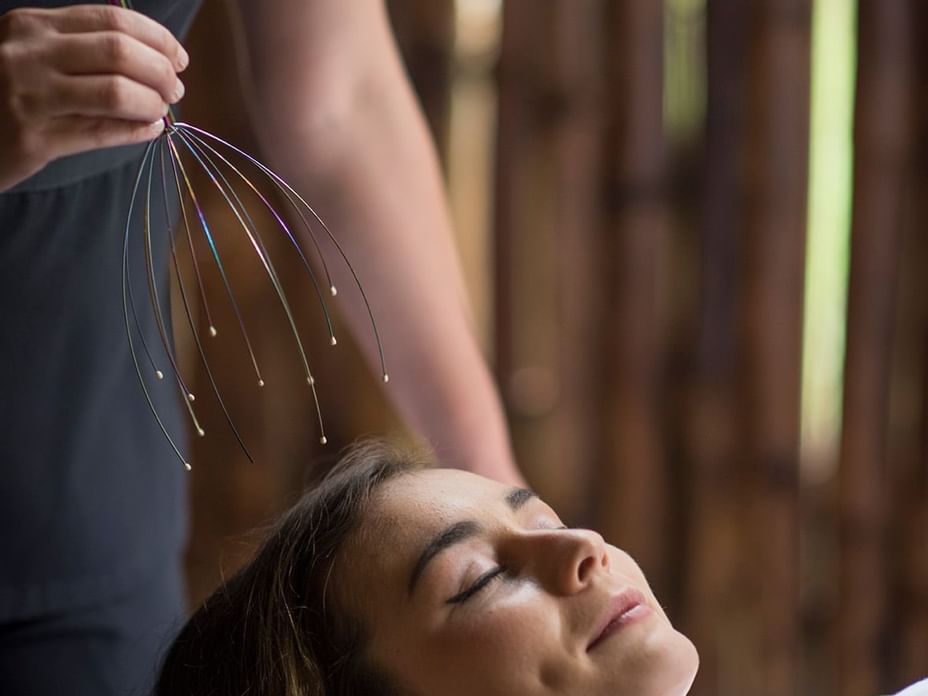 Hair Restoration Treatment– 45 min $60.00 It's a hydrating and delicate treatment in which we use the restorative benefits of keratin and argan on the hair as well as placing a collagen veil on the face delivering luminance and a silky aspect.
Herbal Bliss – 60 min $85.00 It's a treatment to alleviate stress in the back and feet through the use of herbal sachets, a soft and relaxing back massage with medium pressure and herbal aromatherapy of 31 oils that will return the energy.
Foot Reflexology - 90 min $140 .00 It's a purifying and calming treatment that seeks to eliminate toxins through natural extracts of calming herbs which soften and hydrate the skin, relaxing the feet while we use Ayurveda Champi massage techniques to relax the back, neck and scalp.
Hand Ritual – 60 - 75 min $75.00 It's a restorative treatment that includes the application of a hair mask made of keratin and the antioxidant properties of argan. Followed by cleansing, exfoliation, polishing, mask application and hand massage.
Feet Ritual – 60 - 75 min $95.00 This treatment includes a facial that incorporates cleansing, exfoliation and the application of a nutritive fruity mask on the face. Followed by cleansing, exfoliation, polishing, moisturizing mask application and feet massage.
Taxes and Service Charge are not included
Phone: +506 4070-1100 ​Toll free: +1 888 621-7262